I teased you guys earlier this week when
I shared my new living room curtains with you
. Well, as promised,
here's the tutorial
for all of you who want to make your own or are just curious how it was done. By no means am I a skilled seamstress....more of a fly by the seat of my pants and hope things work out type. Luckily I have my Nana to help me wrap my head around projects. Skills or not, these curtains are sooo easy to make. And for all of those "I like the curtains better longer" folks: Yes, I know that these are rocking the high-water style, but I'd rather have a set of curtains than a pile of threads. For some reason our cat won't mess with them at this length, but when they are to the floor they get destroyed.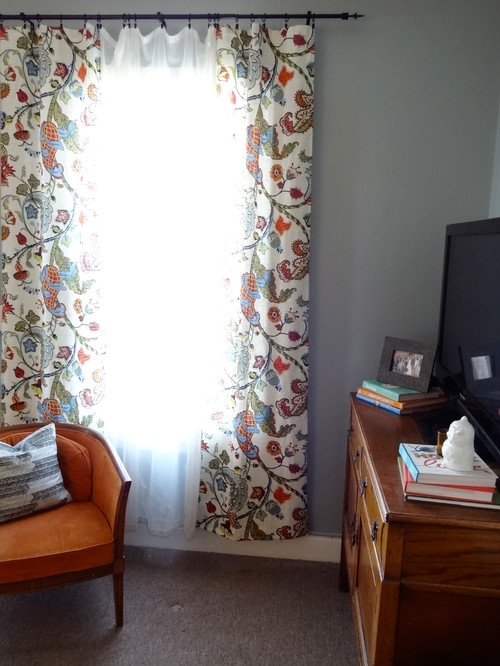 For all the tips and tricks for making your own, check out the full tutorial
on my latest Houzz Ideabook
.
I'm still in awe how much these curtains transformed our living room. It feels like a different space altogether and all it took me was an hour's time, tops!
So what do you use to transform a space? Paint, textiles or both?